Setting up a complete system of human and digital connections for overall efficiency of every project.
High precision
is our second nature
By continuously adapting its research, tools and processes, as well as the skills of its employees, Ermo meets precision requirements that have continually increased over the last four decades.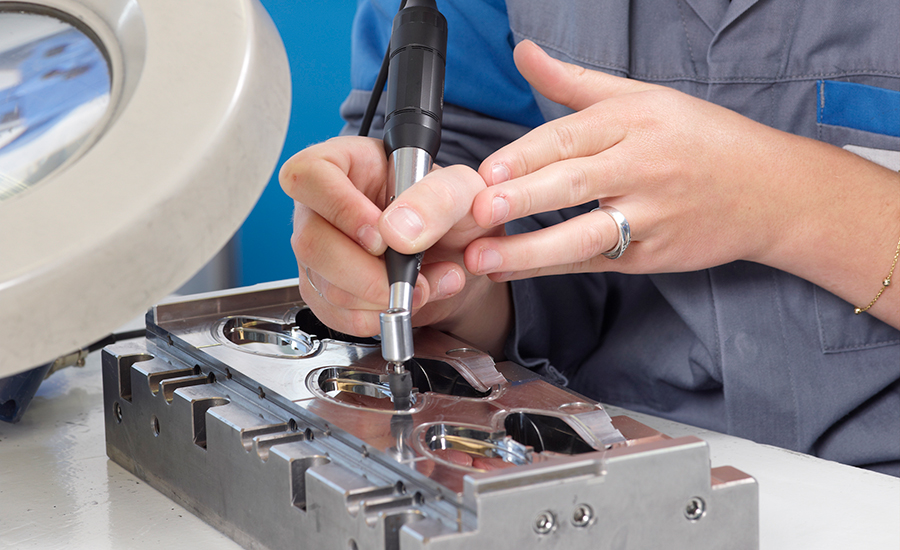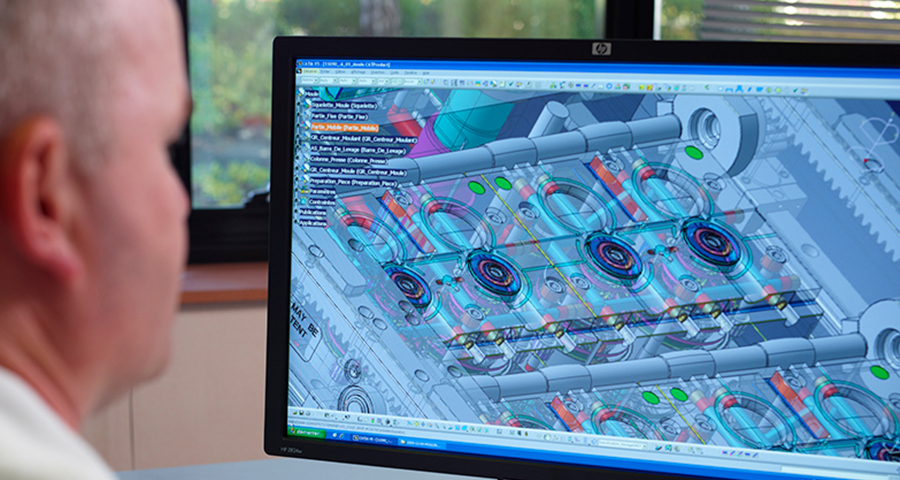 Our operations tend toward the lowest energy cost, inclusion of new biosourced materials, reduced thicknesses and cycle times.
Driven by client demands, Ermo has exceeded the traditional subcontractor role to gain the status of an innovative company accredited by the Ministry of Research.
Ermo teams include the client in the design process and in the mould validation stages.
A strong added value dialogue, a high level of service are progressively emerging.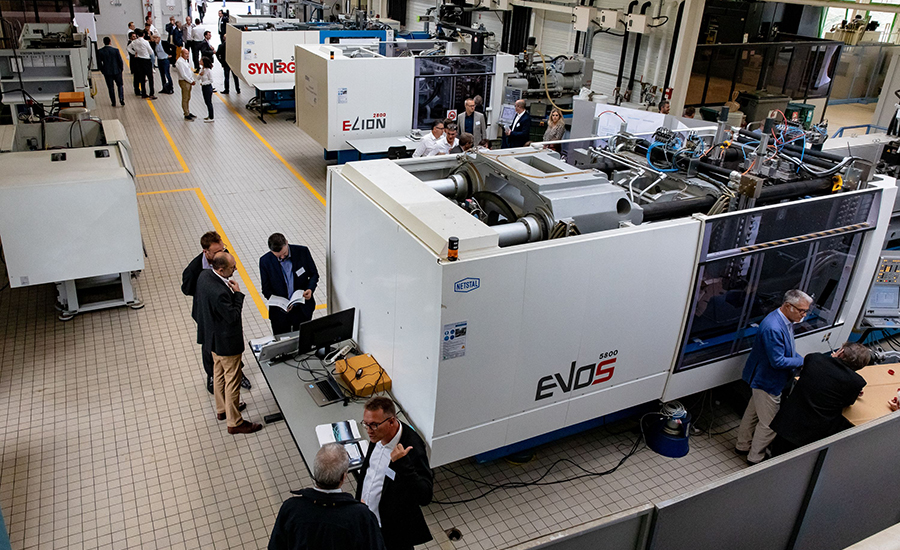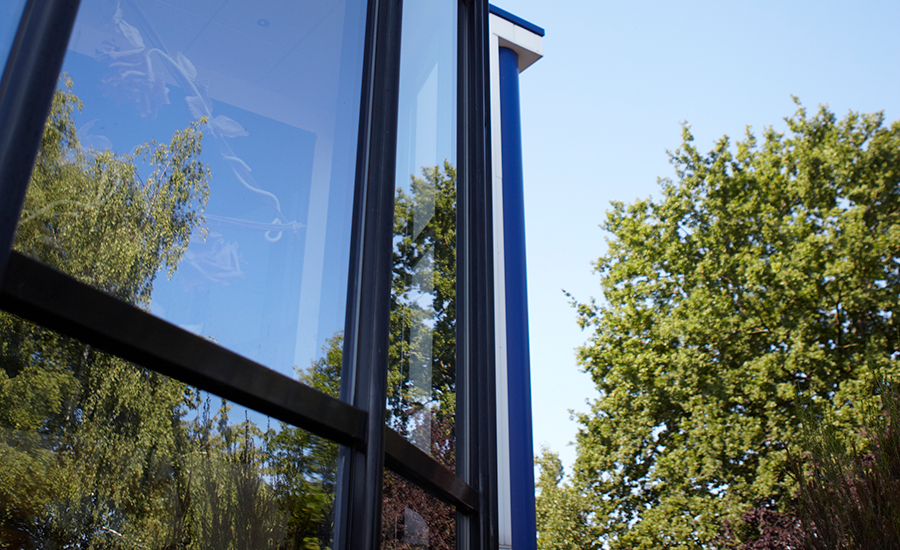 Increased productivity, reduced energy and raw materials consumption
Increased reliability and precision
Work safety and comfort
As a responsible industrialist, Ermo's research is part of a virtuous circle in sustainable development that includes not only environmental friendliness, but also safety and well-being at work.
Ermo relies on a well-oiled group organisation.
Ermo demonstrates flexibility and dexterity on a daily basis in order to comply with plastics industry contractors subject to tight time-to-market deadlines.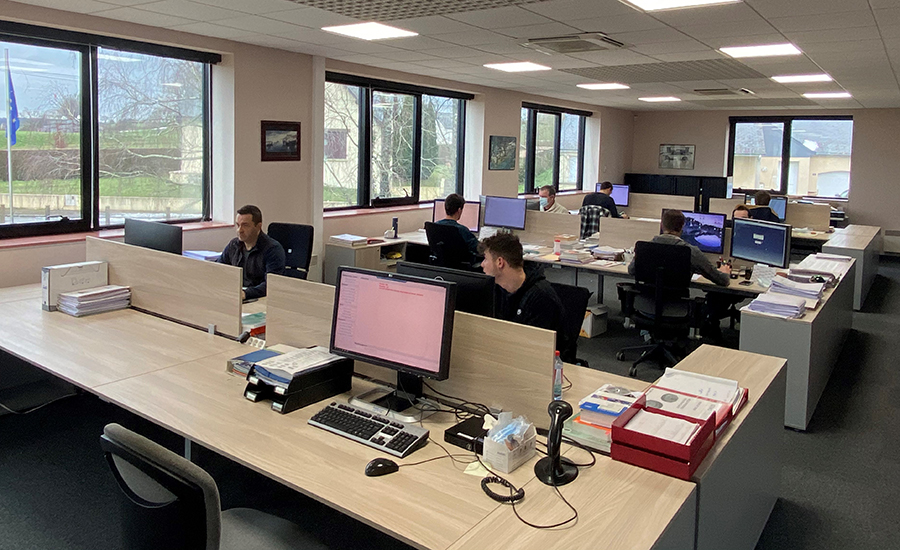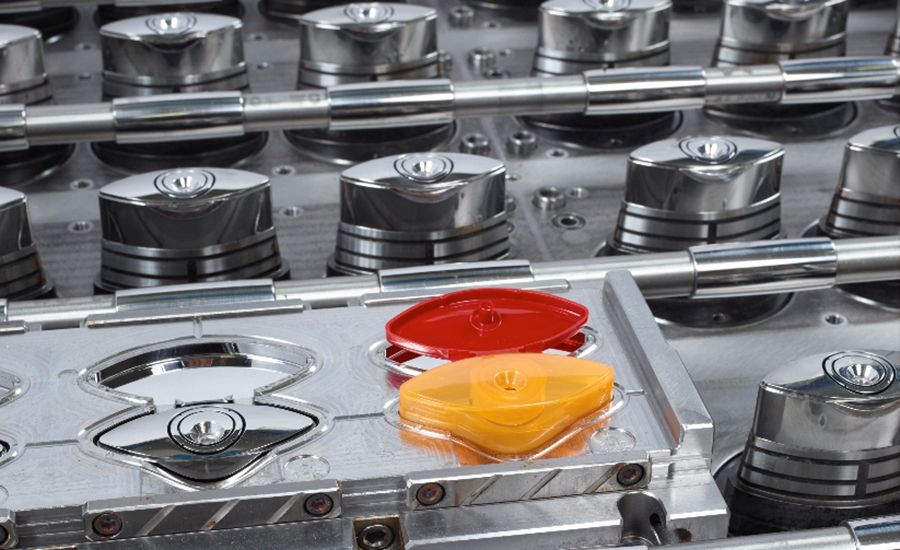 The breakthrough of high-precision moulds in the real of 4.0 is based on a major evolutions :
The replacement of pneumatic or mechanical movements within the mould by electric motors
Development of communicating or 'smart' moulds, connected to their user's, or their manufacturer's network will depend on this new technology.
The second development phase with sensors integrated into the mould. This is the case with the MAC2S system, developed and patented by Ermo that provides automatic alignment monitoring for each cycle based on remote value readings
Connected objects herald a new era for injection moulds, closely associated with three key words: service, flexibility, personalisation.
Our ability to adapt production to the client's profile and project will be further enhanced by various programmable movements in a single mould.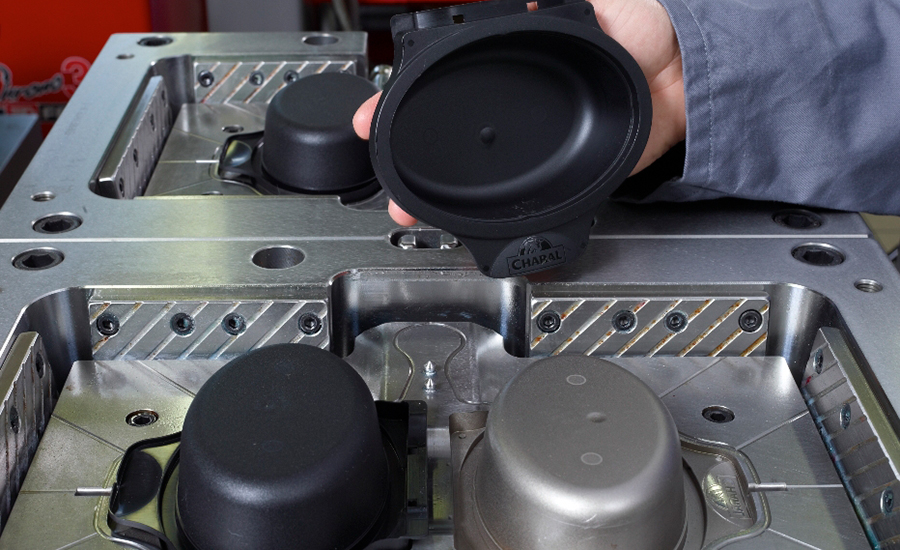 Total digitisation
24/24 availability of usage and management resources
From any point of the globe
Ermo System is gradually building the foundations for permanent dialogue between the designer's network and the user's mould, for increased flexibility and efficiency.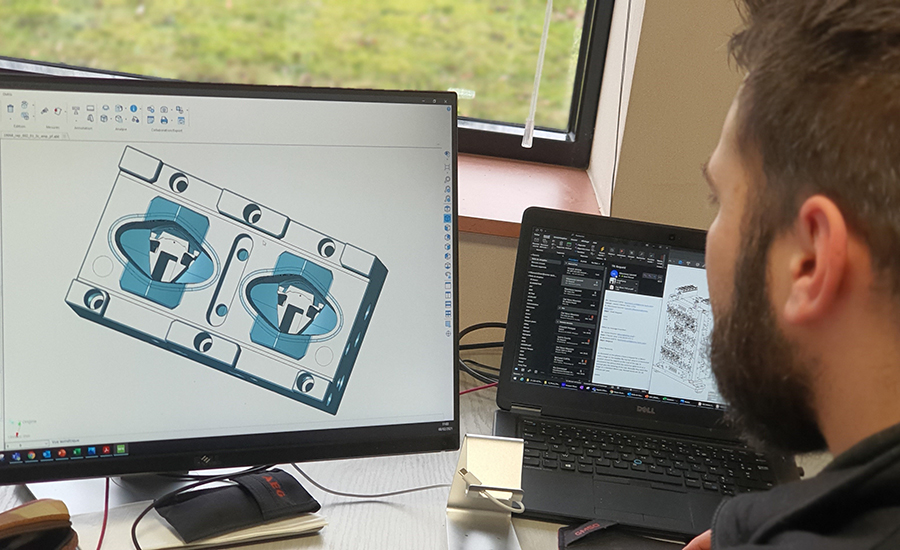 The contours of the Ermo team have changed to include both traditional profiles and new expertise linked to the technological and computing advances in and around the injection mould.
The design office and the R&D department have been reinforced, a sign that Ermo is incorporating the new paradigms of 21st-century industry. Introducing such new mechanical and electronic expertise complements sound internal training and the transmission of traditional skills in workshops.
Ermo has been carrying out its own digital transformation for several years. Beyond mere digitisation or dematerialisation, it aims to establish the permanent exchange of data between people, machines and products (injection moulds), via a network and a secure cloud. Client benefits from these changes are twofold. First, they significantly modify our moulds' configuration and features. They then open the way for the development of new associated services: programming, performance indicators, maintenance monitoring, etc.
The digital industry opens the way for a new, stronger, deeper relationship with the client.
The potential to transmit information in real time, from within the injection mould, provides for powerful interaction between the manufacturer and the user. For Ermo this is a responsibility. The information transmitted is the valuable sum of daily client user experiences. In essence, it represents a permanent exchange, a regular, comprehensive technical relationship.