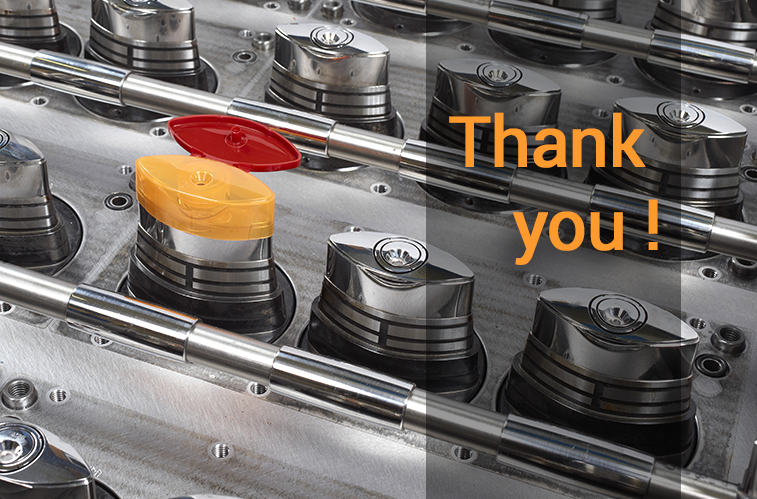 Thank you for your visit to our booth!
The ERMO team will be happy to give more details on advanced solutions
and service support for plastic injection molds.
Ermo provides you...
40 years of experience in the design and manufacture of high precision molds for the plastics industry
9+ ERMO patented technologies (IMA/IMC/IML/Tourniquet/etc.)
10%+ of investments in R&D, equipment, product engineers, process improvement activities
9 Injection molding machines
10 000 m² of operation covered area
Please do not hesitate to contact:
Ludovic BERNARD - Head of Sales : Ludovic.Bernard@ermo-tech.com
Maurizio DEL NEVO - CEO: Maurizio.DelNevo@ermo-tech.com

Please do not hesitate to contact us for any further information.
Challenge the mold making world with us: we look forward to reading from you soon!